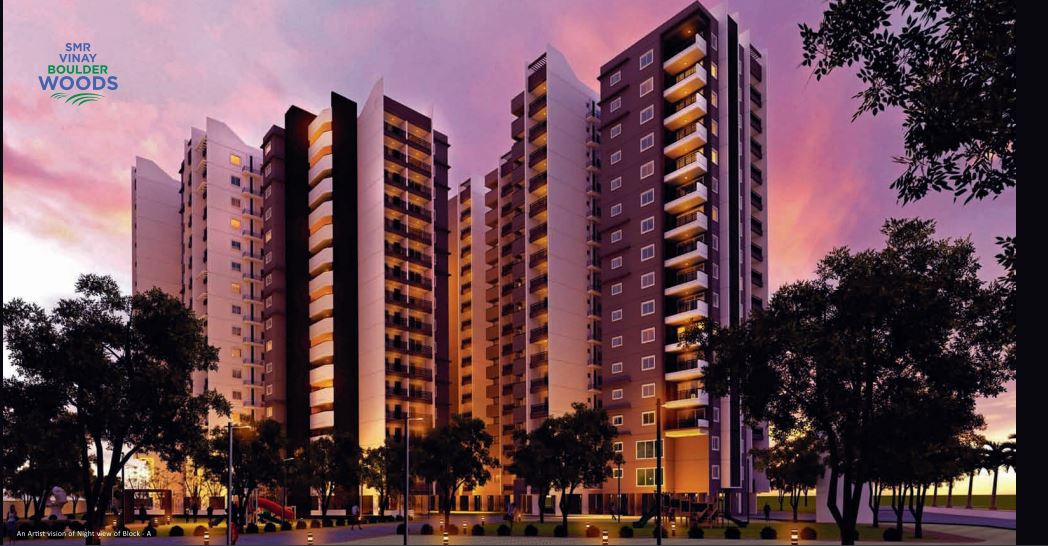 SMR VINAY BOULDER WOOD
Welcome to Vibrant Community The concept of Neighbourhood is all about bringing lives closer to live in harmony. Invest not just in a home but an entire Neighbourhood. With a gamut of amenities, play areas, green pockets, walkways, temple and many more, that a community thrives on, explore a lifestyle that's uniquely active and alive.
SMR Holdings are one of top builders in Hyderabad which has entered the scenario in Bandlaguda with a major project. Bandlaguda strategically connects the development of ORR with Mehdipatnam. APPA Junction is with ten minute drive distance from where a brand new world opens up. Bandlaguda is strategically connected with Gachibowli, Kondapur and Jubilee Hills and its global infrastructure.
Glendale Academy- 1.4Kms, Army School- 2Kms, APPA Junction – 5 Kms, Wipro X Roads- 12Kms
HITEC City – 16 Kms, Srinidhi International School 8 Kms, Mehdipatnam – 8 Kms
Apollo Hospital, Jubilee Hills – 11 Kms, Shamshabad Airport – 23 Kms.
SMR Vinay Boulder Woods, Number of Floors 15, 2 & 3 and 4 bhk, super built up area 1340 sft, to 2460 sft, Basic Price: 5040/ per sft, and Infra and Amenities 6 lacks for 3 bhk, and 5 lacks for 2 bhk, Clubhouse Membership: 1 Lack, Car Parking 3 Lacks for 2 bhk (Single)and 6 Lacks for 3 bhk, (Double).floor rise 25/per sft from 4 th floor onwards. premium cost 100 per sft, and Corpus fund 60/per sft .payable at the time of respective flat possession.
AND project Complession Possition on April-2023.