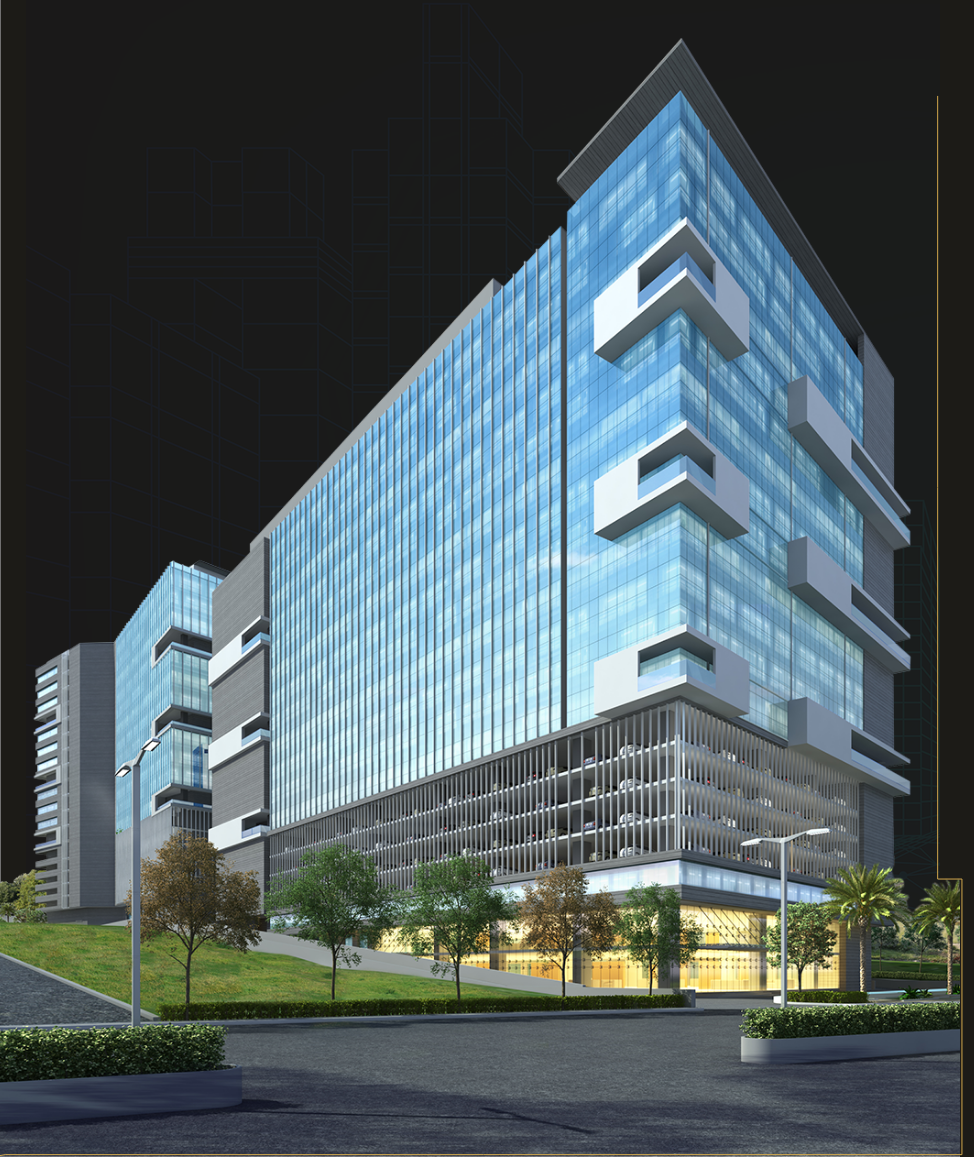 PROFOUND INFRA-
About Project
Multi-storied (21 levels) Commercial Complex built at Gachibowli, Hyderabad, Opp: Bio-diversity Park,
with an accolade of Grade 'A' building duly approved by RERA bearing registration No. PA02400001217
Area of Construction: Total 1.60 million sft
Proposed Two Towers:Tower A is around 1.20 million sq foot with 21 levels like 2 Basements with -
Two Stacks for parking + Ground, First and Second Floors are for Retail + 4 Floors are stilts kept for parking + 12 Floors
as Super Structure including refuse areas in every third /fourth Floor, with premium quality fixtures and features.
Tower B is around 0.40 million sq foot with 19 levels like Ground (parking)+ 6 stilts + 12 office floors
Land Extension is 3 Acres and 30 guntas.
Duration of the Project: Approximately 30 months
Hitech City : 4 km Sarath City Capital Mall: 7 kmS OPP:Bio-Diversity Park: ubilee Hills Check Post: 6.5 km.
Proposed Metro Station: 500 Mtr, Shamshabad Intl. Airport: 30 Kms ITC Kohenur Hotel: 4 Km.
Outer Ring Road: 6 Km.
Further details please Contact: 8309374151 // 9963796333