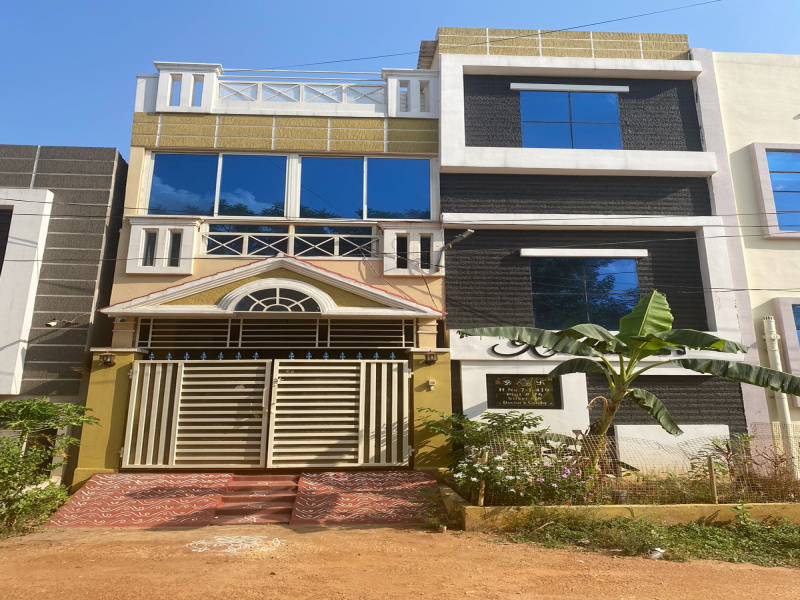 Investing in real estate has many advantages, including the possibility of long-term financial growth and dependable rental income. Real estate, as opposed to other investment kinds, can eventually offer a reliable source of passive income.


Purchasing an Individual House for Sale has several advantages. They have the potential for long-term value growth. A property offers a tangible asset that can improve in value over time, unlike stocks or other investments. When the property is sold, this might yield a sizable return on investment.


There Are Several Benefits To Owning An Individual House and Home For Sale in Hyderabad, Including:
Privacy
The peace that comes with owning a private residence is among its most important advantages. You may enjoy your own private outdoor space without having to share walls or space with your neighbours.


Customization
You are free to make changes as you like when you own your own home. You can edit the design, add or remove rooms, rearrange the furniture, and furnish it however you like.


Investment
Due to its propensity to increase in value over time, a single house is sometimes regarded as a smart investment. To make money from rentals, you can also rent out a piece of the house.


Control
You have more authority over a home when you own it on your own. You are free to make whatever alterations, modifications, or enhancements you like. You can do this without getting a landlord's or homeowners' association's approval.


A feeling of community
Residential neighbourhoods are frequently home to individual residences. A place to raise a family and a sense of community can be found there.


More Room
Apartments and townhouses typically have less room than single-family homes. For families or individuals who require additional space for work or hobbies, this may be advantageous.


Superior Autonomy
Owning an Individual House for Sale gives you more freedom and independence. Without consulting the landlord or other tenants, you can decide on the property.
Factors to Look For While Buying Individual Houses
Location
The house's location is quite important. Find a safe community that has quality schools, and is close to public transportation. Check to see if it is close to local conveniences like grocery stores, shopping malls, and recreation centres.


The State of the House
Make sure the house is in good condition by giving it a comprehensive inspection. Keep an eye out for wear-and-tear indicators like mould, water damage, and cracks in the foundation or walls. Examine the plumbing, heating, and cooling systems, as well as the roof.

Size and Arrangement
Take the house's size and design into consideration. Check the quantity of living space, the number of bathrooms and bedrooms, the size of the kitchen, and the number of bathrooms. Check to see if the house fits your needs, both now and in the future.
Property Value
Look into local price and property worth trends. It aids in ensuring that the price you pay for the home is reasonable. To assist you in determining the market worth of the property, think about dealing with a real estate agent.


Finances Available
Think about your financing alternatives, including if you can get a mortgage and what interest rate you can get. Determine how much you can afford to spend on the house after assessing your financial status.


Finally, take into account the home's aesthetic appeal as a whole, including the landscape and curb appeal. Look for extra amenities like a pool or an outside living area. Check to see if the home suits your preferences and way of life.


Keep these points in mind while looking for an Individual House and home for Sale in Hyderabad and get amazing returns.