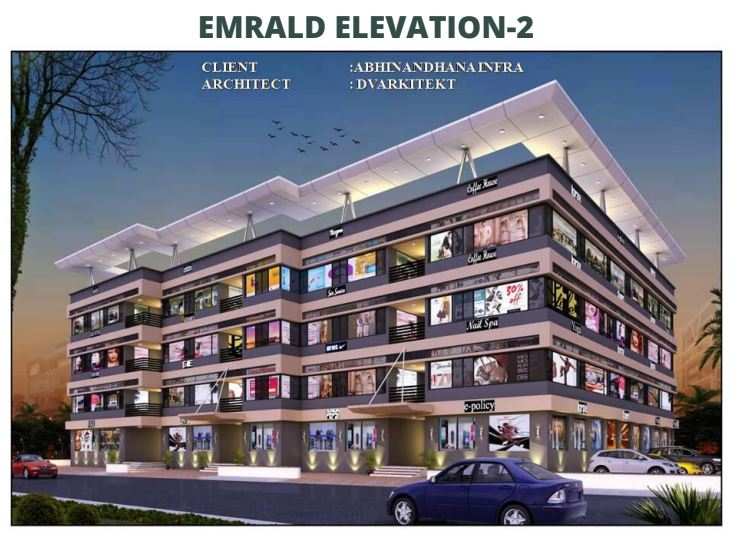 Hyderabad is not just Telangana's largest city but also its capital. In addition, it has developed into India's HITEC city, giving it a top spot for investing in commercial real estate. The city's estimated average GDP is $50 billion, and projections indicate that by 2035, it will likely reach $201.4 billion.

This development makes the city a desirable location for commercial real estate investment, in addition to the city's flourishing IT and business sectors. Before deciding to invest in commercial real estate in Hyderabad, it is crucial to conduct research and comprehend the regional market dynamics.

Hyderabad is not just one of the richest cities in India but is also a highly productive metro area. With a 90% engagement rate among the employees, it has also taken control of the service sector.


More than 1500 IT and ITeS businesses in Hyderabad provide more than 6, 00,000 employment, and as of 2021, Hyderabad's IT exports totalled $1, 45,522 crore. All of these have increased Hyderabad's commercial real estate market's allure.


Investing in a Commercial shop for sale in Hyderabad is one of the best decision one can take. Let's examine the advantages of making an investment in commercial real estate in Hyderabad.


Reason for Hyderabad Commercial Real Estate Investment
There are a lot of reasons that make Hyderabad one of the most chosen cities for real estate investment. The following are the reasons for buying commercial real estate in Hyderabad:
Emerging IT Hub
An enormous influx of working professionals has been brought on by Hyderabad's increasing status as an IT powerhouse. This city has experienced significant growth over the past six years and is becoming India's new IT powerhouse. Commercial real estate investments in Hyderabad may ultimately be profitable because of this sizable consumer base.


Infrastructural Development
Hyderabad's infrastructure is being improved every day to keep the city bustling. The 168 km Outer Ring Road connects the entire city to the airport and the IT sector. The amount of time that working professionals spend travelling has significantly decreased. The Hyderabad metro building phases are also moving along quickly, with the first phase already being used to improve connections.


Affordability
Compared to all other Indian metropolises, Hyderabad has comparatively inexpensive commercial real estate costs. Since the market in this area has not yet reached its peak growth, investing now might result in extremely significant profits later on. Experts predict that during the next five years, the cost of real estate in Hyderabad would increase.


Growing Employment Rate
Hyderabad has had an increase in employment rates for several years because of the developing IT industry and several other crucial businesses. A big labour market and a huge need for commercial space are created as more companies establish offices in Hyderabad.
In addition, this city is thriving in other industries including manufacturing, aerospace, defence, financial services, engineering, pharmaceuticals, and hospitality.


There are plenty of other benefits as well which makes Hyderabad one of the best places to invest in. Choose to invest in Budget commercial shops for sale in Hyderabad. One can also take the help of professionals to look for the right commercial shop for investment.